Conferences from experts in various fields
from Japan and abroad present the latest trends in the media and entertainment industry.
Program
Date
10:00
11:00
12:00
13:00
14:00
15:00
16:00
17:00
18:00
19:00
20:00
Session Details
SP-101
INTER BEE FORUM Special Session
November 17
12:00〜13:10
ONLINE
ACM SIGGRAPH Talk Session
ACM SIGGRAPH is an international membership non-profit organization made up of thousands of people who share a passion for computer graphics and interactive technology. Once again this year, we will be inviting speakers from the ACM SIGGRAPH committee for a talk session. Mr. Tomasz Bednarz, SIGGRAPH External Relations Committee Chair (2020-2021), Ms. Mk Haley, SIGGRAPH2022 Emerging Technologies Chair, Mr. Shuzo Shiota, SIGGRAPH Asia 2021 Conference Chair, and Ms. Miho Aoki from SIGGRAPH International Relations Committee will send a message to young creators and researchers. Shuzo Shiota will also give you the latest information on SIGGRAPH Asia to be held in Tokyo in December. Stay tuned for a lot of talk!
Panelist
Mk Haley
SIGGRAPH2022 Emerging Technologies Chair

Mk has more than 25 years of experience in Themed Entertainment Design with Walt Disney Imagineering in Production and R&D. She has also taught Computer Animation, Game Design and Themed Entertainment Design at Carnegie Mellon University, Florida State University, UCLA, & UT Austin. With over 30 years of service to industry associations, Mk is also a huge supporter of the ACM SIGGRAPH Conference planning process as well as the Themed Entertainment Association Conferences and Academic Society.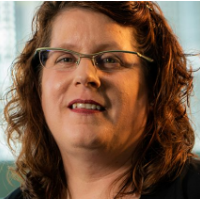 Tomasz Bednarz
SIGGRAPH External Relations Committee Chair UNSW Art & Design / CSIRO's Data61

Tomasz is a Director and Head of Visualisation at the Expanded Perception & Interaction Centre (EPICentre), A/Professor at the UNSW Art & Design and UNSW Computer Science and Engineering. He is also Research Team Leader at CSIRO's Data61 (leading Visual/Hybrid Analytics Team, in Software & Computational Systems research program). He also leads Simulation and Modelling Cross-Cutting Capability for CSIRO's Future Science and Technology. His current roles reflect his conviction to a holistic approach to the wicked problems facing the collation, analytics and display of big data. His approach is expansive and encompasses the use of novel and emerging technologies. Over the last couple of years, he has been involved in wide range of projects in area of immersive visualisation, human-computer interaction, computational imaging, image analysis and processing, visualisation, simulation, modelling, computer graphics, computer games, computational fluid dynamics, machine learning, artificial intelligence, and multi-sensors assimilation. He was Conference Chair of ACM SIGGRAPH Asia 2019.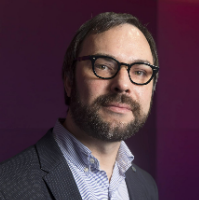 Miho Aoki
Associate Professor of Computer Art at the University of Alaska Fairbanks

Miho Aoki is an Associate Professor of Computer Art at the University of Alaska Fairbanks. She received MFA from the Ohio State University and an alumna of the Advanced Computing Center for Arts and Design. She started her professional teaching career at the Savannah College of Art and Design in 1999. She has exhibited her artworks internationally and has received awards, including TOREI Digital Arts Awards Grand Prix. She is currently a member of the ACM SIGGRAPH Education Committee, International Resources Committee, and External Relations Committeem and was the chair of the Symposium on Education of SIGGRAPH Asia conferences from 2015 to 2017.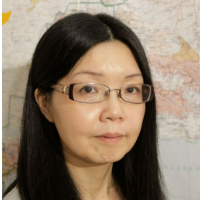 Moderator
Shuzo Shiota
President and CEO, Polygon Pictures Inc.

Shuzo John Shiota was raised in the United States and is a graduate of the Sophia University Faculty of Law, Department of Internati onal Legal Studies. After joining the Nippon Steel Corporation in 1991, Shiota went on to participate in the launch of Dream Pictures Studio in 1997. He moved to Polygon two years later and in 2003 assumed the position of President and CEO. As studio head Shiota has spearheaded efforts to cultivate Polygon's overseas presence, helping the studio to become a leading developer of TV series and content targeted at the foreign market. Shiota has also served as a judge at major Japanese and international film festivals including Prix Ars Electronica (AUS), SIGGRAPH (U.S.) and the Annecy International Animation Film Festival (France). In 2008, he was selected as one of the "25 Toon Titans of Asia" by popular industry publication Animation Magazine. He will also preside as conference chair for SIGGRAPH Asia in December 2021. His hobbies include playing in a band.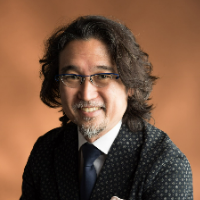 SP-102
INTER BEE FORUM Special Session
November 17
14:00〜15:15
ONLINE
The legacy created by music, fashion and art transcends the universe
- Commemorating the 2020 Tsumugi & Takumi Awards -
Artist Yoichiro Kawaguchi will moderate a talk show with distinguished guests, world famous designer Junko Koshino and world's top guitarist Tomoyasu Hotei. Yoichiro Kawaguchi, a world-renowned computer graphics artist and professor emeritus at the University of Tokyo, presided over the ASIAGRAPH Tsumugi Award and Takumi Award, which marks its 15th anniversary this year. ""The Tsumugi Award"" is given to those who have demonstrated outstanding creativity, while the ""Takumi Award"" is given to those who have demonstrated outstanding technology in the form of various content. This year's Tsumugi Award will be given to Junko Koshino, a world-renowned fashion designer who is also active in international cultural exchange, and the Takumi Award will be given to Tomoyasu Hotei, a leading Japanese guitarist, producer, and songwriter. The legacy of three people active on the world stage is now beyond the world, beyond the universe, and will be transmitted to the future 500 million years from now as envisioned by Yoichiro Kawaguchi. What will they talk about?! Please enjoy their free talk created by unexpected combinations.
Panelist
Junko Koshino
Designer

Junko Koshino is the youngest winner of the Soen Award, a renown gateway to success new fashion designers. She had participated in Paris Fashion Week for 22 years starting in 1978 and has since shown all over the world, New York (at the Metropolitan Museum) Beijing, Spain, Russia, Vietnam, Cuba, Poland, Myanmar etc. Her work focuses on international cultural exchange and includes designing for opera "Madame Butterfly", "Magic Flute" and theater (for which she received a Tony Award nomination for Best Costume for "Pacific Overtures"), the costumes for Drum TAO and various sports uniforms. She has also designed fireworks displays and interiors. She supports reconstruction activities from natural disasters. She is VISIT JAPAN Ambassador, a senior advisor of 2025 International Expo, a member of planning committee of Japan Cultural Expo and selected as Cultural Contributor. She received "National Order of the Legion of Honor – Chevalier (Knight)" from the French Government in 2021. She hosts a weekly TBS radio show "Koshino Junko MASACA" (every Sunday at 5 pm). Recent book "Koshino Junko 56no Dai-Jyobu" (Sekai Bunka Publishing).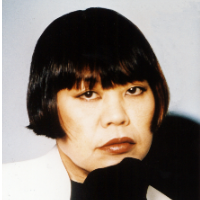 Tomoyasu Hotei
Guitarist, composer, singer-songwriter, performer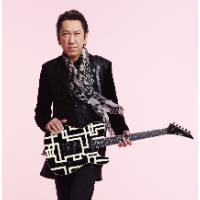 Moderator
Yoichiro Kawaguchi
Artist/Professor Emeritus at the University of Tokyo

Yoichiro Kawaguchi has been active as pioneer and world-wide authority of computer graphics art utilizing his unique "GROWTH Model" and is still evolving as proven by such newest creations of his as 8K whole-sky planetarium image, large monuments, futurization of Japanese traditional art, construction of robotic objects, etc. He is also the first chairperson of the competition jury committee of Japan Media Arts Festival and the representative artist of Japan at 1995 Venice Biennale. He received "Distinguished Artist Award for Lifetime Achievement in Digital Art" in 2010 from ACM SIGGRAPH, the Ministry of Education Award in the Art in 2013 from the Japanese Government and also given Medal with Purple Ribbon in the name of the Emperor in 2013. He had great success in holding solo exhibitions at both Museum of Contemporary Art Taipei (MOCA Taipei) in 2017 and CDA (Centres des Arts numériques) in Enghien-les-Bains in 2018. In the same year, he won a prestigious award in France called Prix D'Honneur at Prix Bains Numériques and was also selected as member of the ACM SIGGRAPH Academy.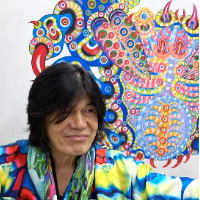 SP-103
INTER BEE FORUM Special Session
November 17
17:45〜18:30
ONLINE
Digital Content EXPO / Innovative Technologies 2021 Award Ceremony
SP-104
INTER BEE FORUM Special Session
November 17
18:30〜20:20
ONLINE
Panel Talk ""New technologies appearing in Innovative Technologies and expectations for the future""
Satoshi Endo
KADOKAWA ASCII Research Laboratories, Inc.
Senior Research Fellow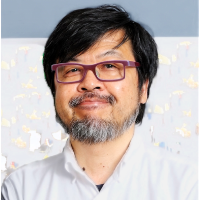 Mika Takagi
Director, Media and Content Industry Division, Commerce and Information Policy Bureau,
Ministry of Economy, Trade and Industry

SP-201
INTER BEE FORUM Special Session
November 18
10:00〜11:00
ONLINE
New broadcasting standards, IP Cloud Technology and Institutional Innovation of the US and UK
Koichi Sonoda
Media Tech ELSI R&D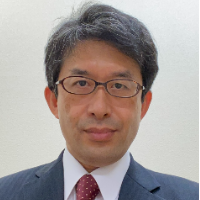 SP-203
INTER BEE FORUM Special Session
November 18
14:00〜16:00
ONLINE
Social implementation of AI technology to advance human interaction
Opening Remarks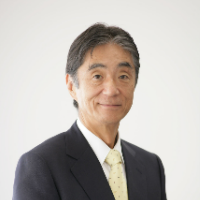 Keynote Speaker
Hiroshi Ishiguro
Professor of Department of Systems Innovation, Osaka University (Distinguished Professor)
Visiting Director of ATR Hiroshi Ishiguro Laboratories (ATR Fellow)

Hiroshi Ishiguro received a D. Eng. in systems engineering from the Osaka University, Japan in 1991. He is currently Professor of Department of Systems Innovation in the Graduate School of Engineering Science at Osaka University (2009-) and Distinguished Professor of Osaka University (2017-). He is also visiting Director (2014-) (group leader: 2002-2013) of Hiroshi Ishiguro Laboratories at the Advanced Telecommunications Research Institute and an ATR fellow. His research interests include sensor networks, interactive robotics, and android science. He received the Osaka Cultural Award in 2011. In 2015, he received the Prize for Science and Technology (Research Category) by the Minister of Education, Culture, Sports, Science and Technology (MEXT). He was also awarded the Sheikh Mohammed Bin Rashid Al Maktoum Knowledge Award in Dubai in 2015. In 2020, he received Tateisi Prize.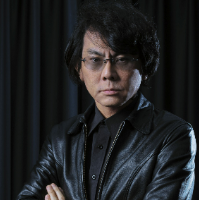 Ryota Kanai
Founder & CEO of Araya, Inc.

Founder & CEO of Araya, Inc. After graduating from the Faculty of Science at Kyoto University in 2000, he received his PhD (Cum Laude) in 2005 from Utrecht University in the Netherlands, where he studied human visual information processing mechanisms. After working as a researcher at California Institute of Technology in the U.S. and University College London in the U.K., and as a JST PRESTO researcher and Associate Professor of Cognitive Neuroscience at the University of Sussex in the U.K., he founded Araya, Inc. and worked full time there since 2015. He is engaged in research on the principles of consciousness in the brain and the implementation of consciousness in AI through the fusion of neuroscience and information theory. He has been also working on the practical application of AI and neuroscience in industry. He has received many awards, including the Young Scientist Award from the Ministry of Education, Culture, Sports, Science and Technology, the JEITA Venture Award (2020), the ET/IoT Technology Award (2019) among others as Araya Inc. From 2020, he is working on the practical application of brain-machine interface as a project manager of the Moonshot Project in the Cabinet Office.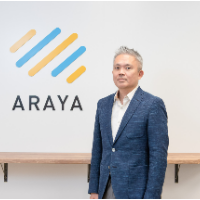 Panelist
Futoshi NAYA, Ph.D.
Executive Research Scientist, Research Planning Section,
NTT Communication Science Laboratories, Nippon Telegraph and Telephone Corporation

Jun Ogata
Team Leader
Artificial Intelligent Research Center (AIRC),
National Institute of Advanced Industrial Science and Technology (AIST), Japan

Jun Ogata received the B.E., M.E., and Ph.D. degrees in electronic and information engineering from Ryukoku University, Japan, in 1998, 2000, and 2003, respectively. He is currently a team leader at the National Institute of Advanced Industrial Science and Technology (AIST), Japan. His research interests include audio and vibration processing, spoken language understanding, and machine learning. Recently he has been working on a wide range of research and development aimed at solving social issues such as intelligent maintenance for industrial infrastructures. He received the Awaya Prize Young Researcher Award from Acoustic Society of Japan (ASJ) in 2000 and Yamashita SIG Research Award from Information Processing Society of Japan (IPSJ) in 2004.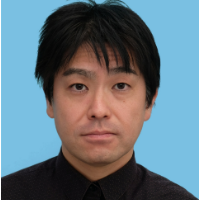 MOCHIMARU Masaaki, Ph.D.
Director of Human Augmentation Research Center,
The National Institute of Advanced Industrial Science and Technology (AIST)

Masaaki Mochimaru studied Mechanical Engineering and Ergonomics at Keio University in Japan, where he received his Master in Mechanical Engineering and PhD in Engineering. In 1993, he joined AIST as a researcher. In 2001, he was assigned as the deputy director of Digital Human Laboratory of AIST. In 2010, he launched and directed Digital Human Research Center of AIST. Through 2015-2018, he directed Human Informatics Research Institute of AIST. After November 2018, he directs a new research center, Human Augmentation Research Center of AIST. His research interests are related to measurement and modeling of human functions and their applications. In recent years, his research interests are expanded to service engineering and servitization. His researches were published in over 60 journal articles (Ergonomics, KANSEI Engineering International, Journal of Biomechanics, Gait and Posture, SAE International Journal et, al.) and over 120 conference proceedings (ISB Footwear Biomechanics, World Congress of Ergonomics (IEA), International Symposium on Digital Human Modeling, ICServ, Spring Servitization Conference et, al.). He got Basic Research Award from ISB, 5th Footwear Biomechanics Symposium in 2001, The Most Outstanding Small Group Presentation from SAE Digital Human Modeling for Design and Engineering Conference in 2009, and The Most Impactful Poster Award from Footwear Biomechanics Symposium in 2011. Through 1997 to 2016, he was the chair of ISO TC159 (ergonomics)/SC3 (anthropometry and biomechanics). In 2017, he was assigned to the convener of ISO TC159/SC3/WG1. In 2019, he was assigned to the chair of ISO TC 324 (sharing economy). In 2020, he was assigned to the chair of ISO PC 329 (Consumer incident investigation guideline). He also contributes international standardization as an expert of ISO TC 133 (apparel sizing), TC 312 (service excellence), Guide 50 (child safety) and IEEE-SA (3D body processing).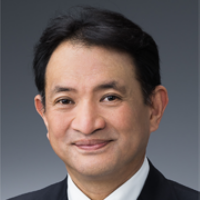 Moderater
Atsunori Kanemura
Chief Research Officer & Chief Scientist, LeapMind Inc.

Atsunori Kanemura is the Chief Research Officer and Chief Scientist at LeapMind Inc., an Invited Senior Researcher at AIST, and a Visiting Researcher at ATR. He obtained the Ph.D. in Informatics from Kyoto University. His publications include more than 50 papers and 100 presentations. He has won a 2010 JNNS Best Paper Award, a 2015 IEEE TrustCom Best Paper Award, and a 2017 NIPS Workshop Best Paper Award. His research focuses on intelligent analysis of human-related data.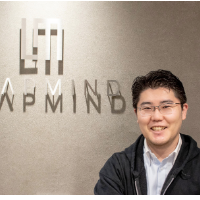 SP-204
INTER BEE FORUM Special Session
November 18
16:30〜18:10
ONLINE
Future of cultural experiences opened up by technology
Panelist
Seri Kawase
Curator of Education,
Education Programming Curatorial Planning Dept of Tokyo National Museum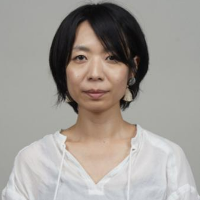 Takehiro Suzuki
Associate Manager,
Corporate Strategy Planning Department of NIPPON TELEGRAPH AND TELEPHONE EAST CORPORATION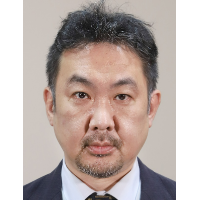 Shintaro Tai
2nd Group, 1st Business Development Department, Archive Business Promotion Unit,
Marketing Division, Dai Nippon Printing CO.,LTD.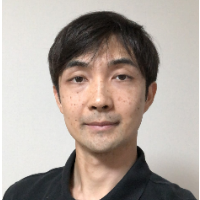 Moderator
Nanako Ishido
Professor, Keio University Graduate School Of Media Design
President, CANVAS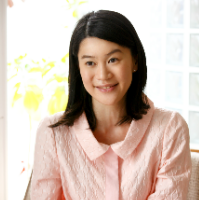 SP-301
INTER BEE FORUM Special Session
November 19
10:30〜11:30
ONLINE
JEITA AVC Session: Current Status and Future Trends of Immersive Audio
Hideo Irimajiri
WOWOW INC.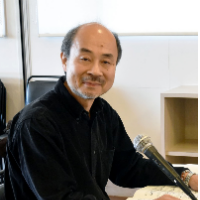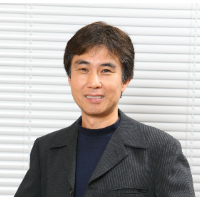 SP-302
INTER BEE FORUM Special Session
November 19
13:00〜14:00
ONLINE
Future of Stage Acoustics in the "With Covid" enviorment
Panelist
Kouichi Ishimaru
Stage Sound Association of Japan
Vice President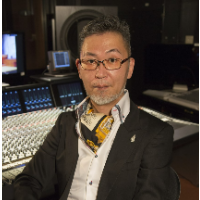 Akira Kato
Stage Sound Association of Japan
Director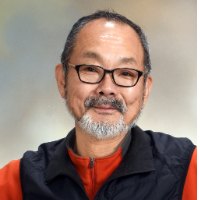 Moderator
Koichi Hanzawa
innovation, inc.