A new ecosystem created from Metaverse and XR.
Program
Date
10:00
11:00
12:00
13:00
14:00
15:00
16:00
17:00
18:00
19:00
Session Details
IG-101
INTER BEE IGNITION Special Session
November 17
10:00〜11:40
ONLINE
Advanced Imaging Society Japan Committee: Awards Ceremony for Lumière Japan Award 2021
IG-102
INTER BEE IGNITION Special Session
November 17
12:30〜13:10
ONLINE
Advanced Imaging Society Japan Committee: Awards Ceremony for Lumière Japan Award 2020
IG-103
INTER BEE IGNITION Special Session
November 17
14:00〜15:00
ONLINE
"Virtual Spaces for effective for TV!" introduced by RKB Virtual Tour Conductor Rana Rana and Mash P. (Introduction)
Metaverse is already here! ~Let's get familiar with Virtual spaces~
Panelist
Ranarana(Kinjo Ranna)
RKB MAINICHI BROADCASTING CORPORATION
Media Innovation Center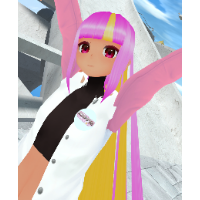 Mash-P(Yasumasu Takashi)
RKB MAINICHI BROADCASTING CORPORATION
Assistant Manager, Media Innovation Center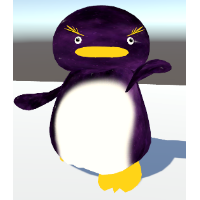 IG-104
INTER BEE IGNITION Special Session
November 17
15:30〜16:30
ONLINE
【Comedian x VR】 The story behind the production of a TV program using VR ~ Until Entate! Ward is Created
Panelist
Yasumasu Takashi
RKB MAINICHI BROADCASTING CORPORATION
Assistant Manager, Media Innovation Center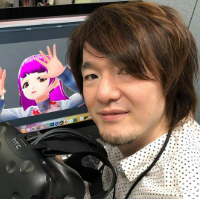 Shota Ohtsuka
RKB MAINICHI BROADCASTING CORPORATION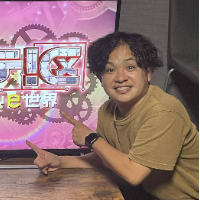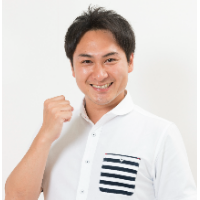 KN-204
INTER BEE IGNITION Keynote
November 18
16:00〜17:00
ONLINE
Entertainment, economy, public values, etc. updated by the Metaverse
Panelist
Takayuki Moriya
Aww Inc.
CEO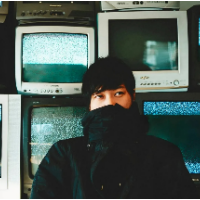 Hironao Kunimitsu
CEO, Thirdverse Inc.
CEO, FiNANCiE Inc.
gumi cryptos capital Managing Partner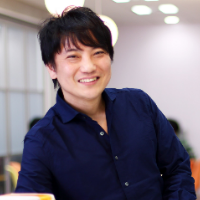 Ren Stern
SIP Global Partners 
Principal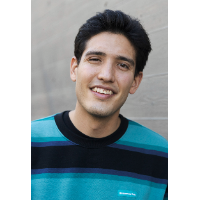 Keisuke Hosokawa
Japan Broadcasting Corporation
Senior Producer,
Program Production Department Unit 6 Media Design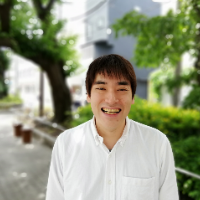 Moderator
Mariko Nishimura
HEART CATCH Inc.
CEO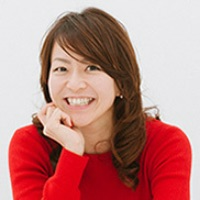 KN-205
INTER BEE IGNITION Keynote
November 18
17:15〜18:30
ONLINE
What is the reality? TV professionals who trancend borders.
Part 1
Panelist
Kazuaki Hashimoto
Nippon Television Network Corporation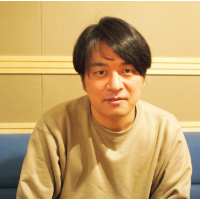 Part 2
Panelist
Shinji Suzuki
Japan Broadcasting Corporation
Program Director,
Media Design Program Production Department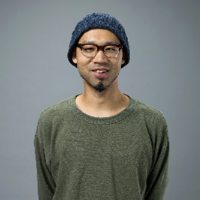 Part 3
Panelist
Yasumasu Takashi
RKB MAINICHI BROADCASTING CORPORATION
Assistant Manager, Media Innovation Center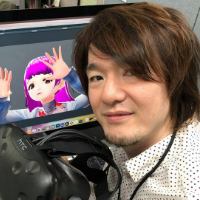 Moderator
Alissa Miky
MISAKY.TOKYO
CEO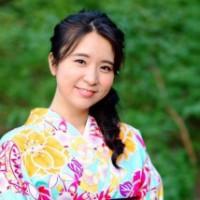 IG-201
INTER BEE IGNITION Special Session
November 18
10:30〜12:00
ONLINE
TechBiz Pitch Battle in "Mechaverse"
-Towards Overseas Expansion of Japanese Content Technologies-
Guest Commentator
CHAN Wei Siang
Executive Director,
Toyonaka Investment and Consultancy Pte Ltd.

Mr Chan is currently the Executive Director of a direct investment holding and consultancy company, Toyonaka Investment and Consultancy Pte Ltd based in Singapore that provides fund raising, corporate financing, M&A and investment consultation, cross-border partnerships and inter-industry integration for companies in Asia. In addition, he also consults, trains and coaches government officials around the world, in policies relating to investment and trade promotions, engagements in developing domestic SMEs and private sector, formulating of public private partnerships and venture capital industry development. Mr Chan has been also a management partner-cum-investor and adviser to several IT and mobile companies in Asia, and venture partner and an adviser to private equity funds in Asia and Silicon Valley Venture Partners in USA. He had been actively in coaching start-ups and was invited annually as the judge for SITF, the technology platform founded to identify new technology development from start-up to large corporations in Singapore. Besides technology, he was a principal consultant to Stamford Land of Singapore, one of the largest property developers in Australia and Singapore. He was formerly running an operational company as the Senior Deputy General Manager/COO of Overland Transport Logistics, a Pan-Asia cross border logistics company that was acquired by Yamato Group of Japan, based in Shenzhen. He was seconded to be responsible for the Post-Merger Integration for this M&A and represented the interest of Yamato Group to oversee the daily operations of the company. Before this appointment, he was acting as an advisor to Yamato Asia. On his earlier professional life, Mr Chan was the Chief Representative for Greater China based in Beijing for SATS, a listed company in the gateway services and food solution businesses where he was instrumental in the restructuring of its joint-ventures in China as well as developing new joint venture partnerships with major Chinese conglomerates and state-owned enterprises. Before taking up this appointment, he spent several years in the real estate industry, spanning across China, Japan and Singapore. As the Head of Business Development and Investments cum Marketing for Ascendas China based in Shanghai, he oversaw and negotiated for all the acquisition of commercial buildings and land parcels in China. He also worked at Guocoland, a listed real estate developer owned by one of the largest Asia conglomerate, for all its investment deals in Japan. Prior to joining the private sector, he spent nine years of executive and managerial experiences in government and government-linked corporations. He had engaged strategically with high net worth individuals from China and Japan by providing consultancy to manage their businesses and assets through Singapore in Asia Pacific, and assisted several Chinese companies to formulate plans to be listed in the Singapore stock exchange when he was heading the Asia Pacific Division at the Singapore Economic Development Board (EDB). Mr Chan was also based in Tokyo, Japan, representing EDB and Singapore Embassy for Industry Development. He was also one of the pioneers in the development of the China-Singapore Suzhou Industrial Park at CSSD, the joint venture company based in Suzhou, China when he was seconded to from the Singapore Government. His first appointment was then an information officer with the Ministry of Information and Arts, Government of Singapore. Having graduated from Japan with a degree in Information Science and Engineering from Osaka University, Japan. Mr Chan also completed a SMBA course at Shanghai Jiatong University, China. He received a Monbushou scholarship from the Public Service Commission of the Singapore Government and the Japanese Education Ministry. He is fluent in 4 languages, English, Mandarin, Cantonese and Japanese. He currently resides in Singapore.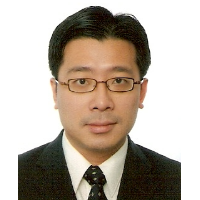 Minoru Hatanaka
Chief Curator,
NTT Intercommunication Center [ICC]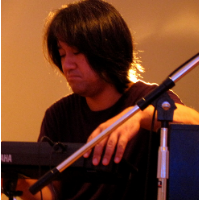 Masafumi Kawai
Genesia Ventures, Inc.

Worked at the Norinchukin Bank for 10 years and was involved in alternative investment businesses for credit products such as corporate bonds and credit derivatives in the Western market, and structured products such as structured bonds and securitized products. After that gained experience in M&A advisory work at KPMG FAS, and joined the Development Bank of Japan in 2011. In addition to being in charge of ALM in the finance department of the bank, engaged in LP investment in overseas PE funds and domestic institutional investor business at DBJ Asset Management, contributing to the expansion of the company's AUM. Since 2017, has been transferred to DBJ Capital and is engaged in investment in domestic venture companies during the seed/early period and LP investment in domestic and overseas VC funds as a venture capitalist. From 2021, as the director of the company's investment department, in addition to formulating investment strategies and making investment decisions, will also focus on supporting collaboration between large DBJ Group business partners and investee venture companies. Joined Genesia Ventures, Inc. in September 2021. Graduate of the Tokyo University Faculty of Economics and holds an MBA degree from the UCLA School of Management.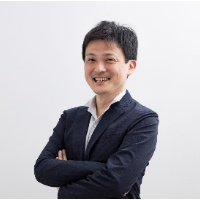 Phil Keys
Manager,
Marketing Communications, Intertrust Technologies

Phil Keys is a Senior Manager Marketing Communications for Intertrust Technologies. He is a veteran technology industry observer, marketer, connector, and writer based in Silicon Valley. In addition to 13 years of experience as a Silicon Valley Correspondent for Nikkei Business Publications, Phil has worked for technology companies in both the US and Japan. He is a columnist for the Nikkei Industrial Journal and a member of the Innovation Advisory Council of the Japan - U.S. Innovation Awards Program jointly run by Stanford University and the Japan Society of Northern California. Phil has spoken publicly in events in Tokyo and Silicon Valley as well as moderated panels in Silicon Valley. He holds a B.A. from the University of California at Berkeley and attended International Christian University in Tokyo.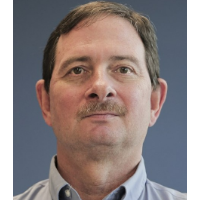 Jacki Morie
XPRIZE Advisor, Board of Advisors of Virtual World Society

Jacquelyn Morie's 30 years of researching & creating meaningful VR experiences includes multi-sensory techniques for VR that can predictably elicit emotional responses from participants. Her company All These Worlds, LLC is active in social VR, Mindfulness, storytelling & stress relief applications. In 2016 she concluded a project for NASA called ANSIBLE, a full virtual world ecosystem designed to provide psychological benefits for future astronauts who will undertake extremely long isolated missions to Mars. It was tested in the HISEAS analog facility in Hawaii, with a team of 6 scientists sequestered for a year to simulate the conditions of isolation on Mars, including long communications delays. She also investigates the use of personal avatars for how they affect our human selves. She invented a novel scent release device RemniScent, to aid in the evocative power of VR experiences. Dr. Morie has advanced degrees in both Fine Art and Computer Science. Her career also spans exceptional accomplishments in education, developing digital media programs at the Ringling College of Art and Design, the University of Central Florida, the Walt Disney Animation Studios, VIFX, Blue Sky and Rhythm and Hues, and Otis College of Art and Design. She was instrumental in the creation of the University of Southern California's Institute for Creative Technologies (ICT), where she served as a Senior Researcher for 14 years. She is currently on the board of directors of several future-oriented immersive media companies, and is also a senior technical advisor to the XPRIZE's ANA Avatar Prize, which challenges teams to create a robotic avatar people can inhabit from a distance. Her new 22-chapter book, co-edited with Kate McCallum, The Handbook of Research on the Global Impacts and Roles of Immersive Media, was published by IGI Global in early 2020.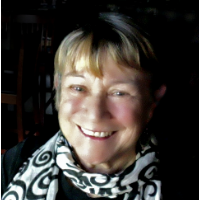 Shan Lu
Novarizer CEO

Shan is a contracted consultant by JETRO to help Japanese enterprises build partnerships and utilize investment resources to access the Chinese market. Shan Lu was born and raised in China and started his professional practice in the United States. Shan is the CEO of Novarizer Institute, a leading technology commercialization platform with HQ in Hong Kong and offices in Shenzhen/Dongguan, China. From 2016 to 2019, Shan was the founding partner of LeaguerX, the technology investment and acceleration arm of the Research Institute of Tsinghua University in Shenzhen. LeaguerX formed international partnerships with leading universities and government agencies and served hundreds of multinational enterprises accessing the Chinese market. From 2014 to the present, Shan has been the co-founder of Startup Salad, the largest and most active startup community in China. Startup Salad has supported thousands of entrepreneurs to validate business opportunities with investors, suppliers, and customers. From 2010 to 2014, Shan was the deputy director of the Technology Transfer and Investment Banking Division in Shenzhen United Property and Share Rights Exchange (UPEX), a primary over-the-counter market in southern China trading equity, intellectual property, and public resources. Shan is a visiting scholar and lecturer at the Southern University of Science and Technology (SUSTech) to support the Technology Commercialization and Entrepreneurship curriculum.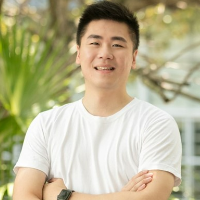 Mentor
Hiroyuki Ohnishi
CEO, Technology Seed Incubation Co., Ltd.

Manager of Sendai branch and team leader of private equity investment at Japan Asia Investment Co., Ltd. (JAIC). Participated in the establishing TSI as core member and assumed CEO. Major IPO that he participated are; Nihon Eslead Corporation, Takasho Corporation, JSS, Shoei and etc., Made decision to take over Ion Engineering Research Institute Corporation, established by NEDO, Japan government organization, and succeeded in its corporate restructuring and commercialization of the business. Currently, Chairman and director of Ion Technology Center Co., Ltd., corporate auditor at AXIOHELIX Co. Ltd.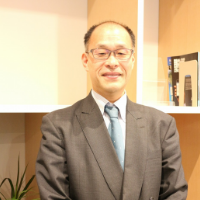 Tadaaki Hashizume
Certified Incubation Manager
New Energy and Industrial Technology Development Organization (NEDO)

Dropped out of the Waseda Graduate School doctoral course. After working for a major IT group, Japan Agency for Marine-Earth Science and Technology (JAMSTEC), Chamber of Commerce and Industry, and an organization for industrial promotion, he engaged in the operation of various public support projects for R&D-type startups at NEDO.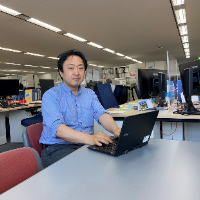 Moderators
Koji Tanabe
Specially Appointed Professor,
Professor Emeritus at Tokyo Institute of Technology

Professor Tanabe is Professor Emeritus of Tokyo Institute of Technology and still in charge of lecturing on Standardization Strategy. He also conducts non-executive directors of Riken Corp., director of Business Model Society, representative of WAA(We Are Asian) Community. He had been a professor of Graduate School of Innovation Management at Tokyo Institute of Technology for 12 years since 2005. Prior to academic carrier, he had engaged with innovation & technology policy, computerization of administration, and statistics development in METI. He was seconded to Singapore for promoting cooperation between Asian countries and Japan in the IT field. Ph. D. of Tokyo Institute of Technology in 2003.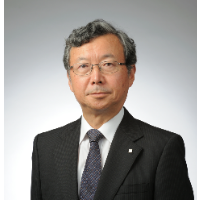 IG-202
INTER BEE IGNITION Special Session
November 18
12:30〜13:40
ONLINE
DC EXPO Collaboration Project: The Power of Positivity paves the Future - Vol. 2 -
Panelist
Yui Araki
Coordinator of Advocates,
Unity Technologies Japan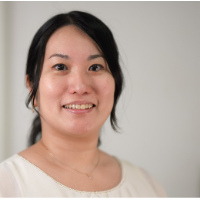 Ayaka Ikezawa
Software engineer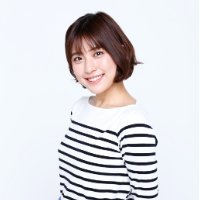 Etsuko Ichihara
Media artist, Fantasy inventor

Etsuko Ichihara is a Japanese new media artist. Graduated in Studies of Media, Body and Image from the School of Culture, Media and Society, Waseda University. She has been creating artworks that interpret Japanese culture, customs and beliefs from a unique point of view, and present new, technology-based approaches. Thanks to their strong impact, these works have been introduced across a wide range of media all over the world, such as newspapers and TV programs, radio programs, and magazines. Ichihara's works were included in the Excellence Award at the 20th Japan Media Arts Festival, Entertainment Division in 2017, and in 2016, chosen for the INNOvation program from The Ministry of Internal Affairs and Communications. She won Honorary Mention (Interactive Art+) in PRIX Ars Electronica 2018 and received a STARTS Prize Nomination in the same year.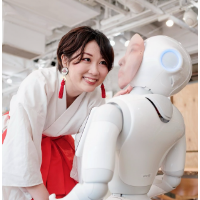 千代田 まどか(ちょまど)
Cloud Developer Advocate,
Microsoft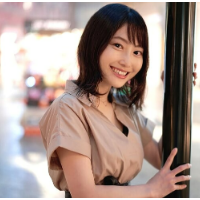 Moderator
Mariko Nishimura
HEART CATCH Inc.
CEO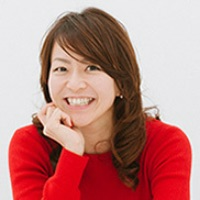 IG-203
INTER BEE IGNITION Special Session
November 18
14:00〜15:00
ONLINE
"Virtual Spaces for effective for TV!" introduced by RKB Virtual Tour Conductor Rana Rana and Mash P. (Intermediate)
Film in Virtual spaces! ~Basics of filming in Virtual spaces~
Panelist
Ranarana(Kinjo Ranna)
RKB MAINICHI BROADCASTING CORPORATION
Media Innovation Center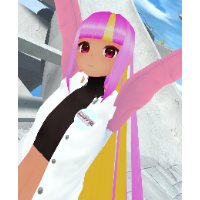 Mash-P(Yasumasu Takashi)
RKB MAINICHI BROADCASTING CORPORATION
Assistant Manager, Media Innovation Center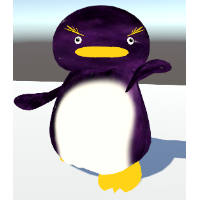 IG-301
INTER BEE IGNITION Special Session
November 19
10:30〜12:00
ONLINE
DC EXPO Collaboration Project: How will the NFT change the content business?
Panelist
Jangdeok Ko
CEO, SBINFT Co.,Ltd.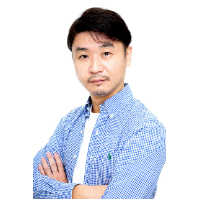 Taihei Shii
Startbahn, Inc. CEO
Art Beat, Inc. CEO

Born in 1977. Spent his childhood in the US. Graduated from Tama Art University in 2001. Taught as an Adjunct Professor in Tokyo University of the Arts. Has been a modern artist himself, with his focus theme of "Art in Internet Age". M.S. in The University of Tokyo Graduate School of Interdisciplinary Information Studies. Explained the initial plan of "Startbahn" at a talk event in 2006, acquired regarded patents in Japan and US. Established Startbahn, Inc, in 2014. Became CEO of Art Beat, Inc. Enjoys playing billiards.
Aimi Sekiguchi
VR/AR/MR/NFT Artist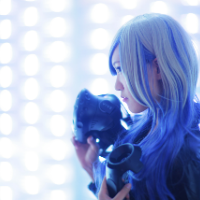 Moderator
Mariko Nishimura
HEART CATCH Inc.
CEO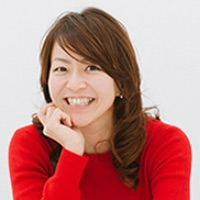 IG-303
INTER BEE IGNITION Special Session
November 19
14:00〜15:00
ONLINE
"Virtual Spaces for effective for TV!" introduced by RKB Virtual Tour Conductor Rana Rana and Mash P. (Advanced)
Aim for higher level of filming! ~Advance filming in Virtual spaces~
Panelist
Ranarana(Kinjo Ranna)
RKB MAINICHI BROADCASTING CORPORATION
Media Innovation Center

Mash-P(Yasumasu Takashi)
RKB MAINICHI BROADCASTING CORPORATION
Assistant Manager, Media Innovation Center